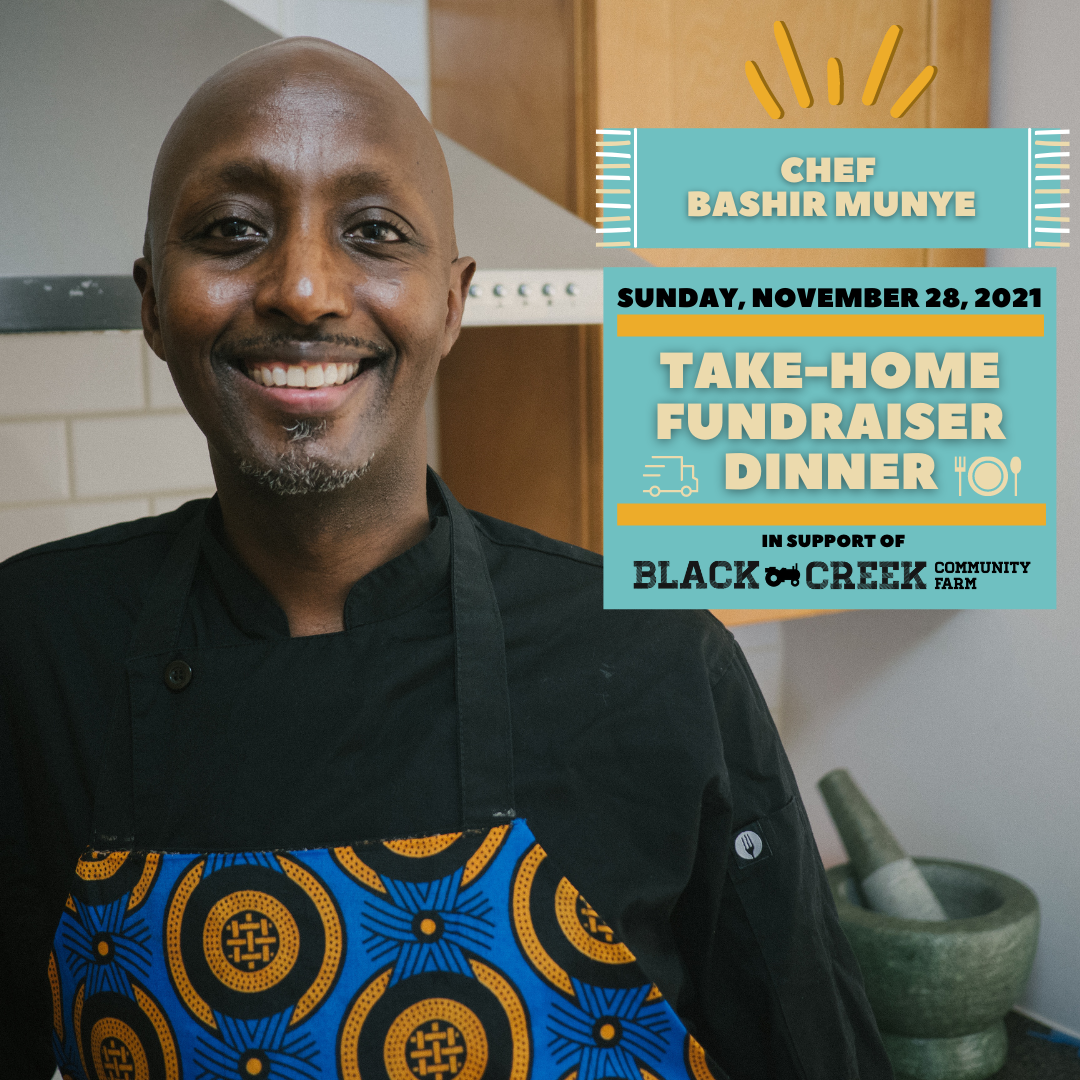 Event details
Wednesday | November 28, 2021
5:00 pm - 8:00 pm
Our Take-home dinner fundraiser is back! This year, we are partnering with new and returning local BIPOC chefs, cooks, and caterers who are preparing all-new multi-course meals prepared especially for your dinner time on Sunday, November 28, 2021.
In response to this pandemic, our one-of-a-kind fundraiser supports our programming and local chefs, cooks, and caterers who have been impacted. By purchasing meals, you are contributing directly to our ongoing work towards food justice in 2022.
You can also choose to support our Jane-Finch residents with a community meal! Last year, we delivered over 300 meals for our residents and raised $ 80,000 with your support!
All our chefs, menus, and locations are now live at www.blackcreekfarm.ca/thd2021. Purchase your tickets today!