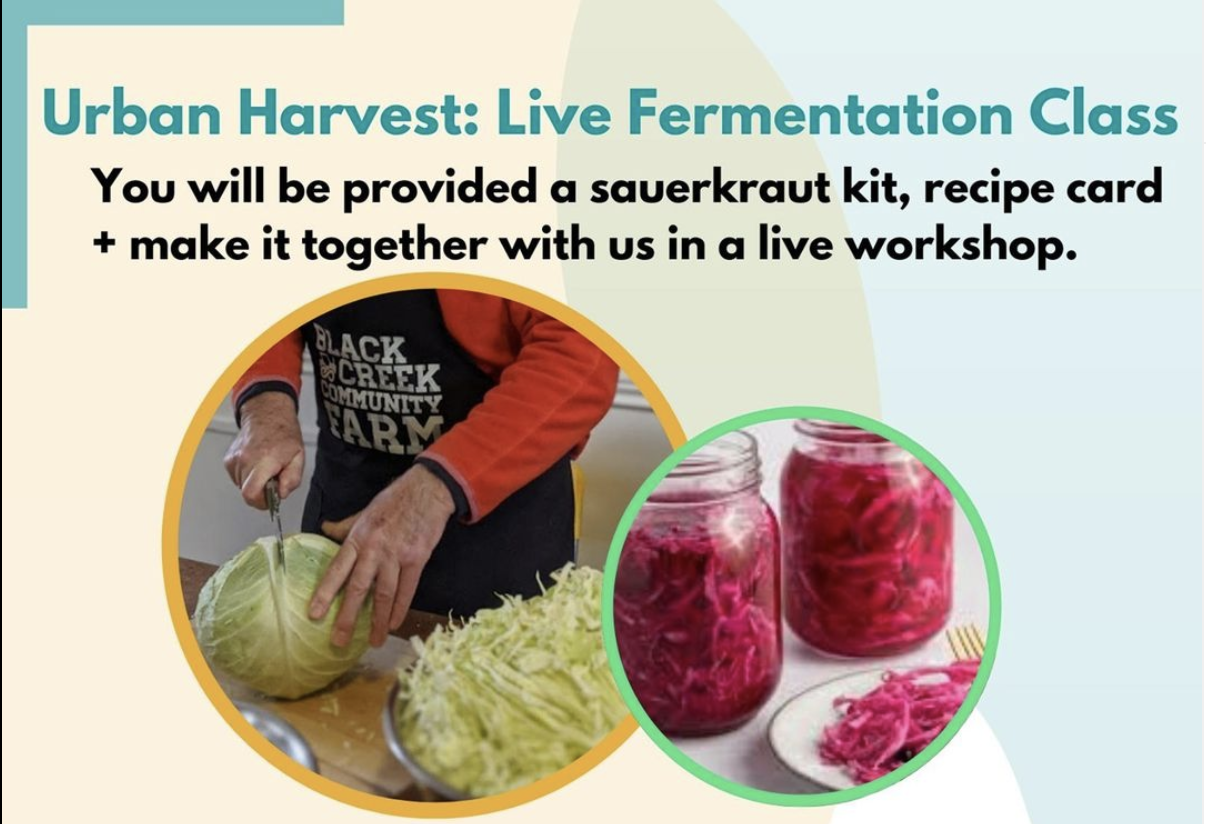 #UrbanHarvest workshop: Live fermentation workshop with Daniel
The Urban Harvest team would like to share a special opportunity to host you in a live fermentation workshop – where you could make sauerkraut along with our Urban Harvest leaders and other community members from the Black Creek Community Farm. The workshop was facilitated by Daniel Co
This workshop took place live on Zoom, at 2pm EST, on Wednesday, November 13th, 2020.
Daniel Cosgriffe is a community leader in the Jane & Finch community who spends his time with his partner and daughter. Daniel has worked in the kitchen for a number of years, working, prep and line, and then falling in love with pâtisserie while at cooking school which took his kitchen career in a different direction. Daniel has worked in different pastry kitchens over the years, making his culinary mark; one was the maker of the best chocolate chip cookies in Toronto for many years.
Some folks who attended, registered in advance and picked up a fermentation kit from BCCF (sauerkraut kit) including: cabbage (from the farm) + other ingredients, equipment, and a recipe card for a sliding price option of $10 – $15.
The #UrbanHarvest program at Black Creek Community Farm is a partnership between the City of Toronto Solid Waste and Community Reduce Reuse Programs. We work to reduce food waste and build resilient food practices.
#urbanagriculture #foodpreservation #urbanharvest #cityoftoronto #janeandfinch