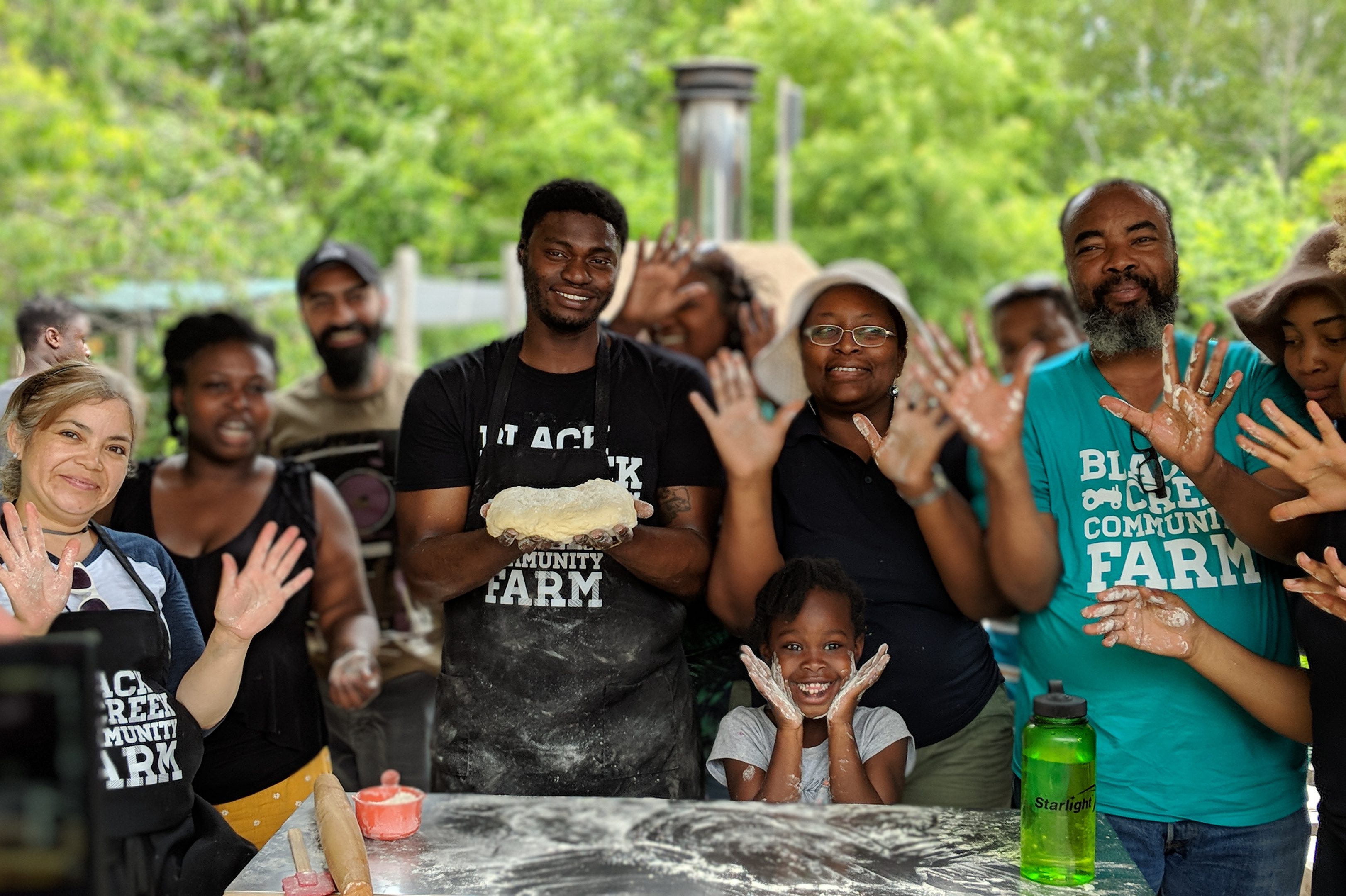 We are so excited to have launched Black Creek Insiders! 
The program offers a new way to engage with Black Creek Community Farm. As an Insider you'll become an important pillar of our community, be eligible to receive exclusive content, access, and benefits to and from the Farm.
Insiders are first invited to become a Friend of BCCF by following us on social media, and then to become one-time or monthly donors, aka Green Thumbs or Urban Farmers. By becoming a insider you will receive exclusive access to updates from our team and perks like first access to Dinner at the Farm tickets, depending on the level.
There is so much we can accomplish! We want fresh, healthy food to be affordable. We want kids and seniors alike to dig in the soil. We want everyone to have a place where they can sit and watch the leaves flutter in the breeze. 
When we work together, we are all stronger. Please consider making a gift that will build community, provide nutritious food, and contribute to a resilient landscape and city. 
Thanks for your support and we can't wait to have you join us as an Insider! Click the orange button on the bottom right of your screen to check Black Creek Insiders out!
With gratitude,
Ohemaa Boateng
Director, Black Creek Community Farm